LAND GRAB: Say Goodbye to nearly 500,000 acres in NM
Posted: 2014-06-08
by Pete Santilli, The Pete Santilli Show & The Guerilla Media Network
Please do not take this topic lightly. All of our fears about the Obama Administration becoming the communist, dictatorial, one-world government entity we've all been ~conspiracy theorizing~ about is now 100% real.
Let's take this recent land grab for instance. Despite vigorous opposition from local New Mexico residents, the New Mexico Sheriff's and Southwest Border Sheriff's association, retired border patrol agents, border security experts, and politicians, Obama is poised to plow past total opposition & sign SB-1805 on Wednesday May 21, 2014.
There has been media blackouts, closed door Congressional/Senate hearings which opponents were excluded from, and due to local New Mexico oppostion from residents, Obama cronies bussed in protestors to demonstrate for the bill.
This land grab is blatantly lawless —- almost reaching a level of insanity when you consider the government's tactics in getting it done despite extreme opposition.
This is the moment folks. This is the issue which should spark the most vigorous defense of our personal and state sovereignty rights; constitutional rights and independence from federal tyranny. Bundy Ranch should be the model whereby each individual citizen's determination should be layed on the line to stop Obama and the lawless Congress he has surrounded himself with. We must decide to stop these tyrants and be prepared to lay our lives on the line to ensure they never get away with this. It's the definining moment for Americans who will either lay down to tyranny or stand & fight for our principles to the death.
If we come together with determination, we chould certainly not stop at opposing the land grab. We need to roll our determination all the way to the top to have every Republican and Democrat removed from office and replaced with real Americans who care about saving our country. If they resist our non-negotiable demands; we must be prepared to fully excercise our Constitutional obligations up to and including under the second amendment and the Declaration of Independence.
Read this important story below and get yourself prepared for this epic stand against U.S. Government tyranny. Please also listen to the report prepared by Dahboo7 about this important story on his YouTube channel.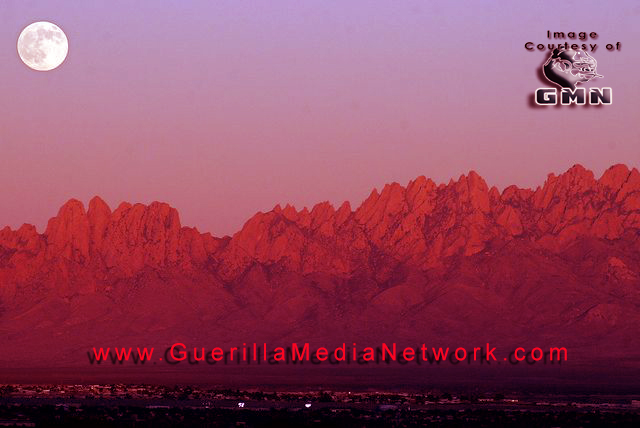 President Obama on Wednesday will declare a national monument in southern New Mexico, delivering a win for environmentalists but angering ranchers and local law enforcement, who say the land restrictions will end up creating a safe haven for drug cartels to operate within the U.S.
Mr. Obama will declare about 500,000 acres as the Organ Mountains-Desert Peaks National Monument. About half of that land is expected to be set aside as wilderness, meaning it will be closed to vehicles and construction.
Local ranchers say it's a land grab that will interfere with their grazing rights, and border security advocates said the move will make it tougher for federal agents and local police to patrol the land, leaving a security gap that Mexican smuggling cartels will exploit.
"This is about opposing so many thousands of acres that is going to create nothing more than a pathway for criminals to get into this country to do their criminal acts," Dona Ana County Sheriff Todd Garrison told The Washington Times in a telephone interview Monday.
A spokeswoman for the U.S. Customs and Border Protection agency refuted the claim that the national monument designation would threaten border security.
"This designation will in no way limit our ability to perform our important border security mission, and in fact provides important flexibility as we work to meet this ongoing priority," said spokeswoman Jenny Burke. "CBP is committed to continuing to work closely with the Department of the Interior and the U.S. Forest Service to maintain border security while ensuring the protection of the environment along the border."
The monument has been in the works for some time and has been controversial from the start.
Conservationists and tourism businesses have been pushing for the designation, hoping it will bring more visitors.
"The Organ Mountains-Desert Peaks National Monument will help protect our way of life while allowing for responsible development and expanding opportunities for all Americans to enjoy the beauty and multi-cultural history of this unique landscape," Billy Garrett, Dona Ana County Commission chairman, said in a statement.
But land rights advocates said it is the precursor to more conflicts like the recent standoff in Nevada, where a rancher refused to comply with a court order that he stop grazing on Bureau of Land Management property, prompting the BLM to confiscate his cattle, though they were returned after a public outcry. The BLM, which is part of the Interior Department, will administer the national monument.
The land contains five mountain ranges with fragile landscapes, prehistoric rock art and more recent historic sites such as a training area for the Apollo astronauts. The monument would cover hundreds of thousands of acres right next to the Mexican border. New Mexico's representatives in Congress have been divided over the monument. Rep. Stevan Pearce, a Republican, called for a 50,000-acre monument, one-tenth the size of the one Mr. Obama will designate. But the half-million-acre proposal has the backing of the state's U.S. senators, both of them Democrats.
"Senate Bill 1805 is the largest intentional breach of American border security I have seen in over 38 years. It is an open invitation for the foreign drug cartels and transnational criminals to bring their illegal drugs and aliens into the United States," quote from Zack Taylor, Chairman & Border Security Expert, National Association of Former Border Patrol Officers.
President Obama is poised to sign the Desert Peaks Wilderness and National Monument Legislation SB-1805 next week.

Contrary to major media reports, this legislation is not supported by the local people.

The Southwest Border Sheriffs opposed it and when they went to D.C. to testify against SB-1805 they not only were not allowed to testify before the Senate, they were excluded from the hearing room.

Dona Ana County New Mexico Sheriff Todd Garrison (575-525-8835) is the Chairman of the SW Border Sheriffs group and the New Mexico Sheriff's Assn where this proposed monument it to be designated. All SW Sheriffs oppose the bill. The New Mexico Sheriffs oppose the bill. Their input and testimony has been summarily suppressed in the media. It is past time their voices are heard.

There was Congressional Briefing held at Las Cruces for the public and Congressman Steve Pearce of New Mexico. The press did not attend.

There has been a media blackout of the opposing views on the monument. This is the video covering the impact of SB-1805:

http://www.youtube.com/watch?v=yd8S6hmddzE

Sheriff Garrison and Congressman Steve Pearce oppose the bill, their videos are here:

https://www.youtube.com/user/mesillavalleypatriot

Bob and Carol Richardson are the subject experts on the bill for Congressman Pearce, their phone number is (575- 373-5689).

This is eerily reminiscent of the kind of high handedness and political deception as seen in Bunkerville, Nevada, for all to see.

Protesters from out of town were bussed in to demonstrate for the bill in New Mexico because the local people were against it.

Dudley Williams, Dona Ana County Rancher and Steve Wilmuth, Dona County Rancher are rounding up cattle today. Steve can possibly be reached by cell phone at (575) 642-8505, and Steve can help you locate Dudley.

"This is the very dirty side of National Politics when National Security and Public Safety are sacrificed for a few pieces of silver. If this bill is signed into law, all of America will suffer from the adverse effects," quote Zack Taylor

As ever,

Zack Taylor, Chairman and Border Security Expert

National Association of Former Border Patrol Officers
The Pete Santilli Show broadcasts live on The Guerilla Media Network. Please join us on the Guerilla Media Network broadcasting your favorite talk shows, political art and news 24/7.
If you would like to express your opinions or concerns on the air during the live broadcast of The Pete Santilli Show, please call (218) 862-9829
Be sure to tune in to the Pete Santilli Show daily at 10am-2pm PST / 12pm-4pm CST / 1pm-5pm EST. Pete & his co-host Susannah Cole broadcast daily for 3 hours to discuss breaking news headlines, and interview some of our nation's most interesting patriots & controversial guests.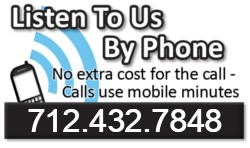 Please "LIKE", share and recommend this story..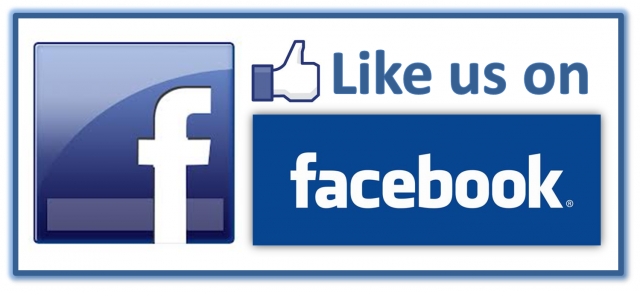 We welcome your comments in our Facebook comment thread!
Fair Use Notice: This article contains some copyrighted material whose use has not been authorized by the copyright owners. We believe that this not-for-profit, educational, and/or criticism or commentary use on the Web constitutes a fair use of the copyrighted material (as provided for in section 107 of the US Copyright Law. If you wish to use this copyrighted material for purposes that go beyond fair use, you must obtain permission from the copyright owner. Fair Use notwithstanding we will immediately comply with any copyright owner who wants their material removed or modified, wants us to link to their web site, or wants us to add their photo
http://beforeitsnews.com/alternative/2014/05/moment-we-all-feared-is-now-here-obama-will-steal-500000-acres-in-new-mexico-despite-opposition-from-residents-sheriffs-and-politicians-2960430.html